Though the list of debut novels that are shaking the table this year is inexhaustible, even more as the year hasn't ended, but this five has caught the attention of the world. We will perhaps showcase some more before the year wraps up.
Idaho by Emily Ruskovich
Set in the mountains where Ruskovich herself grew up, Idaho tells of a mother who kills her younger daughter with an axe while the family is chopping logs in a clearing. Of the 141 books nominated this year by libraries around the world, 'Idaho' clinched the 2019 International Dublin Awards; the world's richest prize of €100,000, that has previously being awarded to acclaimed writers including Nobel Laureate Orphan Pamuk. Public libraries around the world nominate their favourite novels to form a longlist, Idaho was put forward for the prize by just one library: a branch in Bruges, Belgium.
Emily Ruskovich 33years old, mother of one, grew up in the mountains of northern Idaho.
2. In Our Mad and Furious City by Guy Gubaratne
This debut novel, won the 65th annual Author's Club Best First Novel Award. Inaugurated in 1954, the prize is awarded for the debut novel of a British, Irish or UK based author, first published in the UK. The prize money for the award is £2,500.
The judges commented: this is a state of the nation novel from an impressive new voice. It is distinguished by powerful writing and bold character that lingers in the mind.
3. There There by Tommy Orange
This critically acclaimed debut novel by American writer, Tommy Orange, has won three awards for debut novels: the 2019 PEN/Hemingway Award for Debut Novel, Centre for Fiction Award for Best First Novel and the National Book Critics Circle John Leonard Award for Best First Book.
Irish novelist and professor of creative writing Colm Toibin in praise of the book says; 'Technically, it is a dazzling, cinematic climax played out in quick-cut rotating points of view. But its greater impact is emotional: a final, sorrowful demonstration of the pathological effects of centuries of abuse and degradation,"
4. My Sister, The Serial Killer by Oyinkan Braithwaite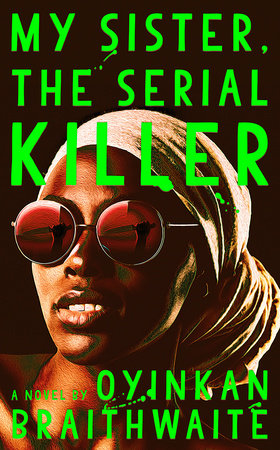 This debut novel by Braithwaite who said she was in a race to beat a deadline which she set for herself, to publish a book before she turn 30, made the 2019 shortlist of Women's Prize for Fiction. My Sister The Serial Killer, explores the weirdness of a lady with an unusual penchant for murdering her penchant. Oyinkan is a Nigerian writer.
On Earth We Are Briefly Gorgeous by Ocean Vuong
A New York Times Best Seller, named one of the most anticipated books of 2019 by Vulture, Entertainment Weekly, Buzzfeed, Boston Globe, Huffing Post amongst others; On Earth We A re Briefly Gorgeous, takes on the form of an epistle.
Poet and essayist, Ocean Vuong's debut novel leaves grit in our molar.